Bald Cap Method Step by Step
The Bald Cap Method is a popular technique used by makeup artists and special effects professionals to create a bald head look. It involves the use of a bald cap, which is a flesh-colored cap that covers the hair and scalp, and makeup to create the illusion of a bald head. In this article, we will provide a step-by-step guide on how to use the Bald Cap Method.
Step 1: Gather the Necessary Materials
To use the Bald Cap Method, you will need a bald cap, spirit gum or liquid latex, scissors, makeup, and makeup brushes. You can find these materials at most costume shops or online.
Step 2: Prepare the Bald Cap
Before applying the bald cap, make sure that the hair is pulled back and secured. Then, place the bald cap over the head and adjust it to fit snugly. Cut off any excess material around the edges of the cap.
Step 3: Apply Spirit Gum or Liquid Latex
To secure the bald cap in place, apply spirit gum or liquid latex around the edges of the cap. Use a brush to apply a thin layer of adhesive to the skin and the edge of the cap. Wait for the adhesive to dry before proceeding to the next step.
Step 4: Cover the Cap with Makeup
Once the adhesive is dry, use makeup to cover the bald cap and create the illusion of a bald head. Use a foundation that matches your skin tone to cover the cap and blend it with your skin. Then, use a darker shade of makeup to create shadows and contours on the head.
Step 5: Add Finishing Touches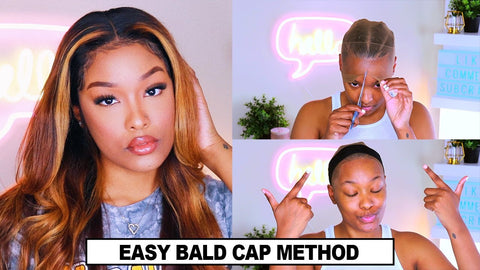 To complete the look, add any additional details such as wrinkles or scars using makeup. You can also use a setting powder or spray to set the makeup in place.
Leave a comment